Augusta, GA

Augusta Lynx, ECHL
712 Telfair Street
Augusta, GA 30901
706-724-4423
I've been to Augusta several times to watch the ECHL Augusta Lynx play.
The Lynx play at the Augusta Civic Center in downtown Augusta.
I remember it being relatively easy to get in and out of the arena via automobile.
Lynx fans are diehards. They support their team ferociously. The arena is LOUD when attending a game there.
8/30/09 - The Lynx disbanded in the 2008 - 2009 season and are no longer a member of the ECHL. Here's hoping hockey will return to that city in the future.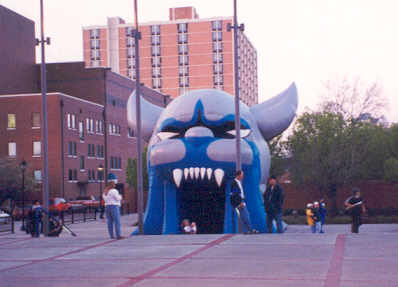 Lynx logo and a great area of entertainment for little ones pre -game. I think kids can shoot pucks into the structure but, then again, maybe they can just go in and bounce around.
I'm not sure. This has been outside every Lynx game I've attended.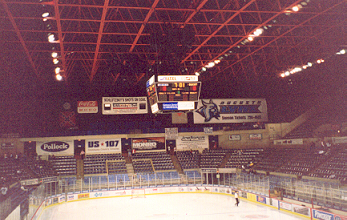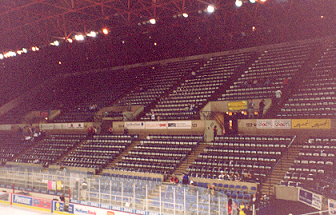 Okay....I tried to get panoramic vision of the hockey layout in the Augusta Civic Center. I tried 'layering' two snap shots over each other. It's not evenly cropped or aligned, but, it's not a bad job for first try at something like this. It does the job at letting you know how the arena looks for ice hockey.


Hockey Home Page