Birmingham, AL

I don't have a heck of a lot of information on my visit to see the Bulls. They are no longer a member of the ECHL. I don't believe there is a team in Birmingham anymore. I'll share with you what I do remember.



I spent Thanksgiving Day 1999 with Eve and her family in Atlanta. Deep fried turkey. Yummm. The next day, we headed to Birmingham to watch the Greenville Grrrowl take on the Birmingham Bulls.





The Bulls played at the Birmingham-Jefferson Convention Center.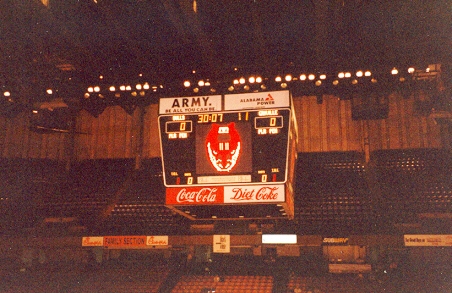 This is the only snap shot I got. Two levels of seating.





The article in the Greenville News the next day was titled 'Grrrowl get gored by Bulls in the end.
We lost 4 - 3. Bummer.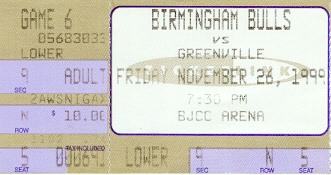 Here's my ticket stub. $10.00 for lower bowl seats. Imagine that?







Hockey Home Page
Baseball Home Page