Providence, RI 12/2001

In December 2001, I had the opportunity to spend a few weeks in the Marlboro, MA area of the country.
Two friends and I drove down to Rhode Island and caught a Providence Bruins game one Saturday.
On 12/8/01 I saw the Providence Bruins.
Amy, Elton and I headed down to Providence, RI. Parking was horrific. It was a Saturday close to Christmas. The Dunkin Donuts Center is near that huge mall in downtown Providence. It took 45 minutes once we got inside the parking garage to park. Nasty! Elton and I were fit to be tied.
When we arrived at the Dunkin Donuts Center, a basketball game had just recently ended.
Kudos to the Dunkin Donuts Center! They allowed us in and we got to see the crew changing the surface from a basketball court to an ice hockey rink.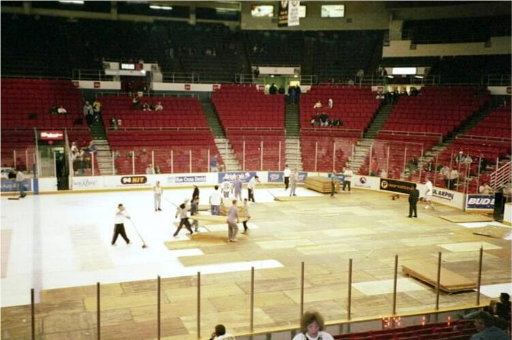 By the time we got in and to our seats, the plexiglass was already up and half the boards had been removed.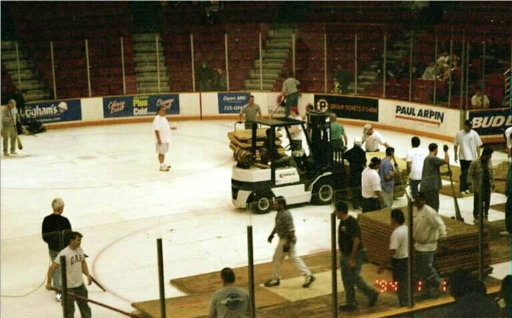 There was a whole slew of people working on getting this done. They used a tall scraper to remove the boards from the floor.... see the guy in the GAP shirt in lower left corner. He's prying up a board in this photo.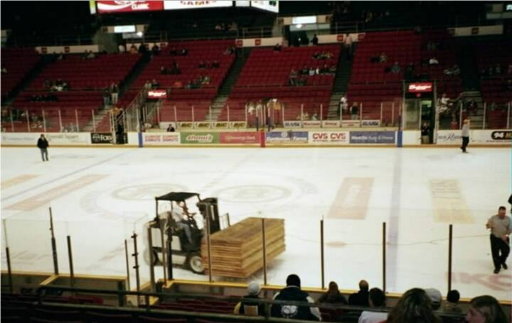 They stacked the boards up by 10 or so and a forklift took them off the ice.

Yes, I was thoroughly entertained by this changing of the surface.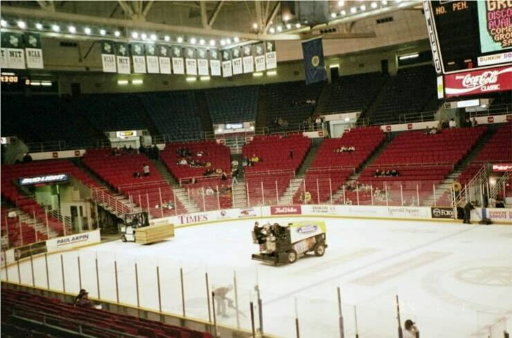 The zamboni went around three times. First, to 'scrape' up any loose pieces of wood. Second, to layer down water for ice. Third, to 'fine tune' the second layer.




The Dunkin Donuts Center had two levels of seating.
Entrance in to the arena was in the middle of the two levels, as shown above.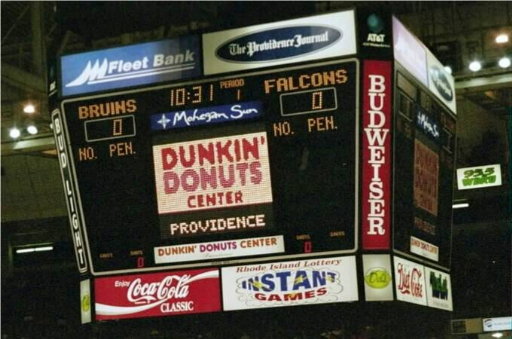 Scoreboard.

10 minutes and 31 seconds to game time!




We did come here to see a hockey game.

We saw the Providence Bruins play the Springfield Falcons. PBruins won 3 - 1. There were so many penalties, I ran out of room on my scorecard!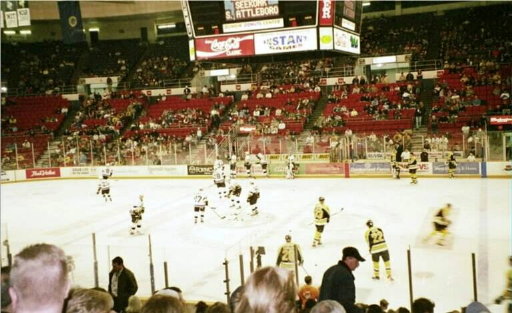 This was taken during warm ups. You can see the arena is starting to fill up with fans.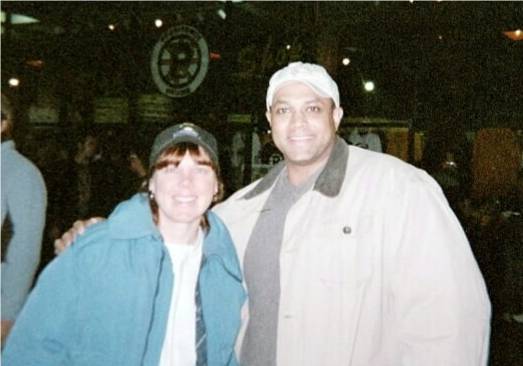 Here's Elton and I awaiting to get in.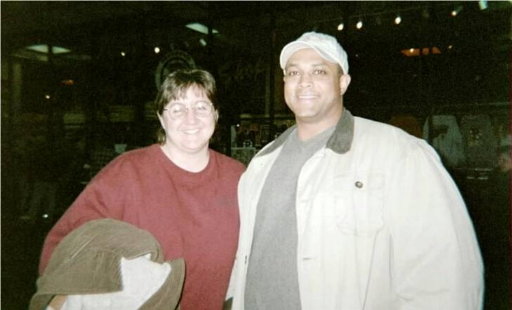 Amy and Elton




Our journey home (well, back to Marlboro) was dreadful. We ended up driving through a snowstorm. Thank you, Elton, for getting us home safely.