1/19/02 - 1/26/02

Sovereign Bank Arena

2002 ECHL All Stars

Skills Competition

All Star Game

NJ State Capitol

Richmond - Renegades

Richmond - Careytown

Shane Belter

2002 ECHL All Stars Every team from the ECHL was represented during the All Star Events.



Here's the Southern League team. There was much viewing pleasure at this event.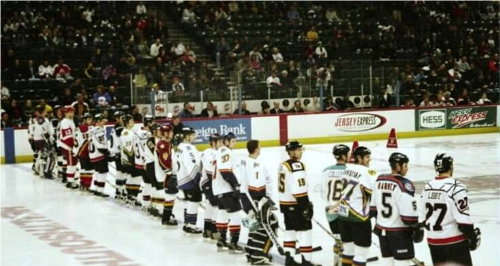 Here's the Northern League line up.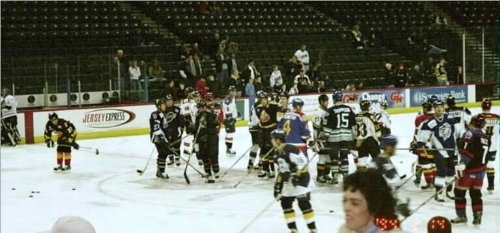 Here they are just greeting each other on the ice. That #15, Thompson was HUGE. Please ignore the date and the lady's face in the bottom right corner.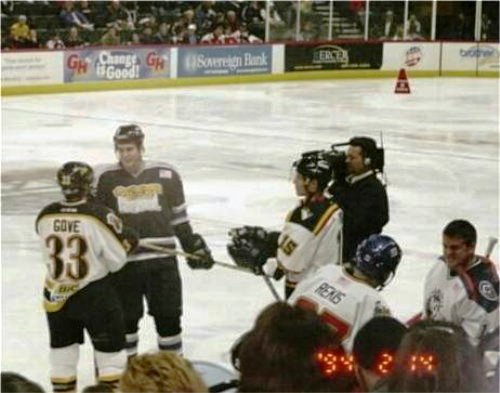 This is Steve Rymsha of the Greenville Grrrowl talking with his buddy David Gove of the Johnstown Chiefs.
Hockey Home Page
Baseball Home Page
Previous Page
Next Page