Worcester Sharks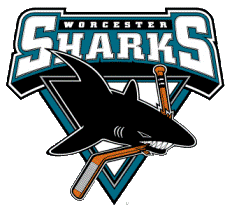 DCU Center
50 Foster St
Worcester, MA 01608
508-929-0500
Date Visited: Sun, January 22, 2012
Notes: The DCU Center is downtown Worcester, MA. The DCU Center is an entertainment facility that hosts concerts, Disney on Ice, Harlem Globetrotters, the circus, and other events. It is home to the Worcester Sharks, a hockey team in the AHL (American Hockey League - the triple A league of hockey).
There is some street parking nearby as well as parking lots/spaces near the arena.
This game I attended was a Sunday afternoon game - the same day the New England Patriots were playing in the NFL conference championship game against the Ravens. The Sharks actually did change the start time of their game so folks could get the chance to watch the NFL game. Many fans did leave between the second and third period because of the Patriots.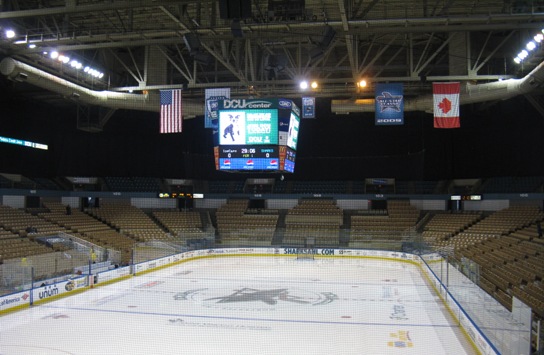 Here's the ice surface way before any fans arrived.







This area of the concourse (behind one of the goals) is known as the Charter Zone. It has a bar, wi-fi, TV's, and a VIP lounge.
There is a decently filled, portable merchandise area on the other end of the concourse.
All very clean and pristine.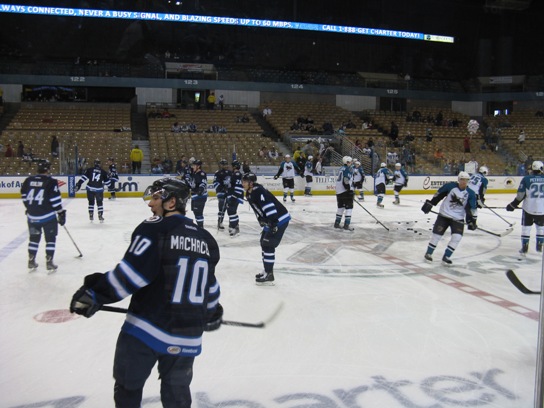 Our seats were the first row behind one of the penalty boxes. It was a very different perspective than what I'm used to when visiting hockey games. I'm definitely glad I got the opportunity to get another aspect.
This photo was taken during warmups. You can see some fans starting to file in.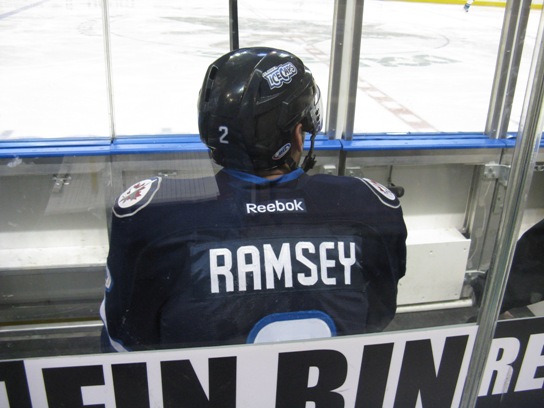 Ramsey in the penalty box feeling shame.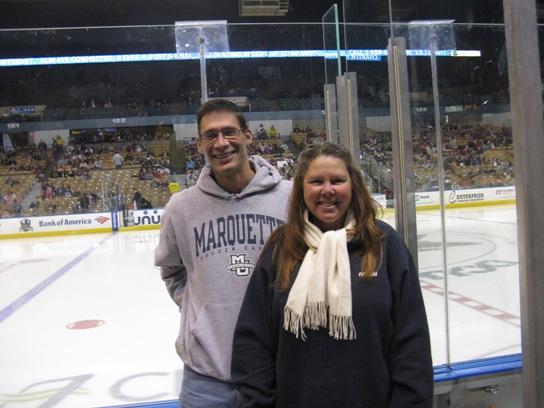 Special thanks to Vinny for meeting me for this game. It was nice being able to spend some time with him. I hadn't seen him since we met on a trip to Japan baseball two years previous.






The game went into a shoot out and was won by the visiting St. John's Ice Caps. On a side note, the Patriots did end up winning the conference championship game this day.



Hockey Home Page

Baseball Home Page