March 2006, Hockey Road Trip

Day Two, March 4, 2006
We left Wheeling late morning and headed to Toledo, OH. A stop at WalMart for gloves, a hat, and snacks.
"$50.00 if you pass that police car." The two cars used walkie talkies as we were traveling. Quite entertaining conversation between the two vehicles.
We took a local state highway for part of the trip. Got to see some of the local Ohio towns and farms.
We reached the Toledo Sports Arena in the middle of the afternoon, got our tickets, then went looking for a place to eat. After driving around quite a bit, we saw a billboard for 'Tony Packo's' and decided to head there. It wasn't far from the arena.
Deb experienced old family memories eating at Tony Packo's.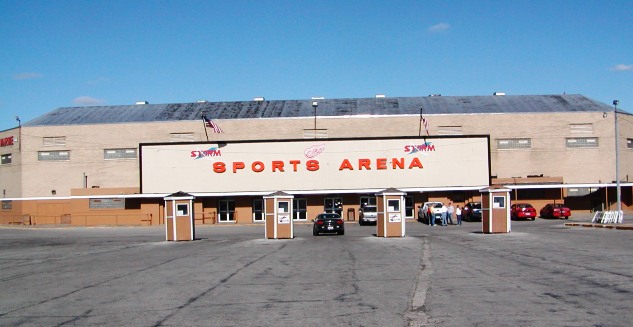 Here's the Toledo Sports Arena. Very old. The offices were trailers located in the back of the arena.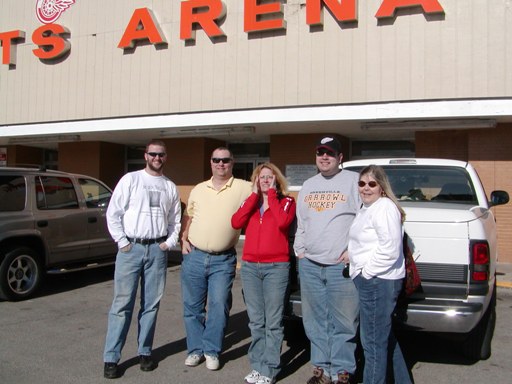 Here're the roadtrippers from left to right:
Rick, John, Lynn, Jason, Deb

The Toledo Sports Arena seats 5,361. There were quite a few Toledo fans who had lived in or near the Greenville area.
Generally, the fans were more interested in cheering for the opposing team losing than their team winning. It shouldn't have, but it did surprise me. All in all, the fans were controlled but I can see where they can get unruly.
The Grrrowl lost this game 4 - 3. Lots of penalties in the game and three power play goals in total.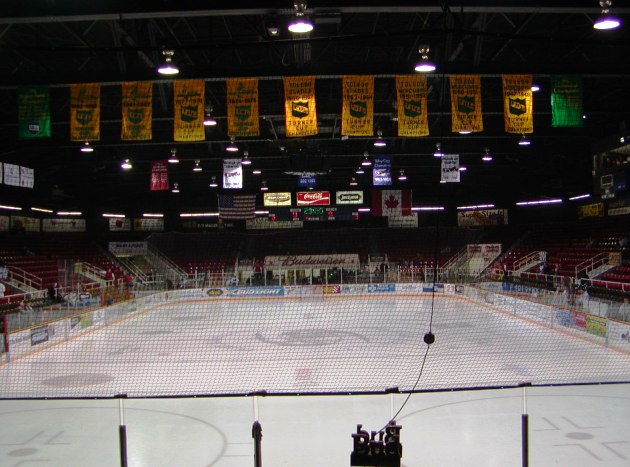 Here's the inside of the Toledo Sport Arena. A little on the dark side. Notice the 'red' goal light is a Budweiser logo. Pretty cool. One level of seating causing fans to be close to the action. Sweet.

After being cursed out by a seven year old in the parking lot, we headed out and drove to Pennsylvania before we stopped for the night.
Click the next button below to read about Day Three.


Previous Page
Next Page


March 2006 Hockey Trip Home Page
Hockey Home Page
Baseball Home Page