1/6/00 - 1/10/00 Louisiana Road Trip - Day Two
Intro to Trip
Day One, Thursday, 1/6/00
Day Two, Friday, 1/7/00
Day Three, Saturday, 1/8/00 - 1
Day Three, Saturday, 1/8/00 - 2
Day Four, Sunday, 1/9/00
Day Five, Monday, 1/10/00

Friday, 1/7/00
Friday morning, we took the MARTA to Hartsfield Airport and headed to New Orleans.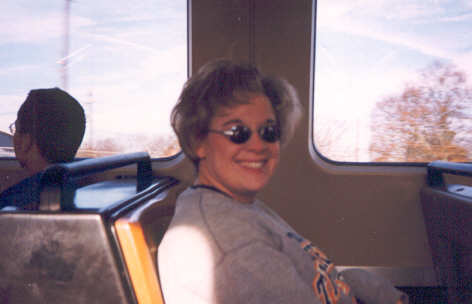 Here's Eve on the MARTA.




When arriving in New Orleans, we proceeded to the Dollar Car rental hub.
The van driver talked about an accident he had been in (mechanical trouble) and about losing the breaks on a van once when he was dropping off folks at the airport.
Sure made me feel comfortable....
We drove to downtown Baton Rouge to find a place to eat. What a ghost town. Eve wouldn't let me go into the bar with the steel bars across the window.
We found a place to eat and while driving around, we saw the Grrrowl bus at an exit off the interstate. I made Eve drive by to take a photo.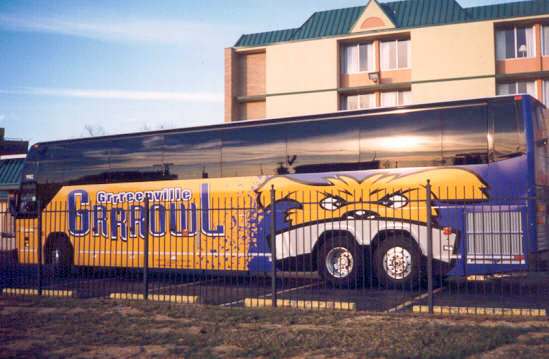 Coolest looking bus I've ever seen.




We headed over to the Centroplex to watch the Grrrowl take on the Kingfish.
Well, we saw the Grrrowl lose to the Kingfish 5 - 4 in a shoot out. Jason Hamilton was up to his old no good tricks. Got in a fight with Eric VanAcker. Jason got a game misconduct. He deserved it. Never did like him much..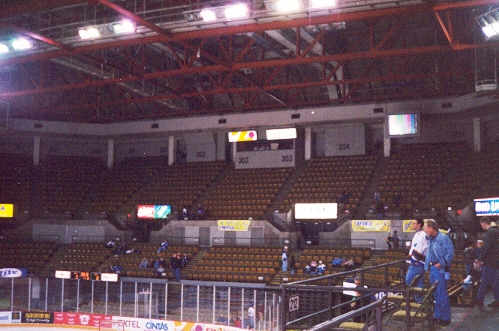 Here's the inside of the Centroplex. The box above section 303 is the press box where Corey Masse called the game. Three levels of seating with a concourse between levels two and three. Level two was the best because it's above the glass..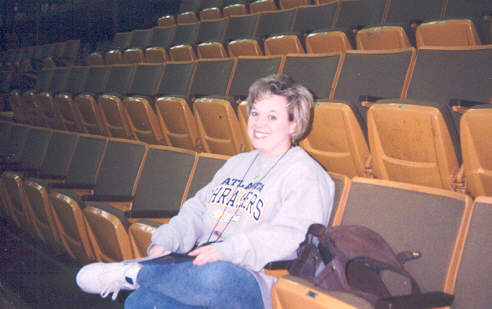 Here's Eve in the Centroplex. Cushioned seats.
That's a GOOD thing.




Getting out of the parking garage after the game was painful. Got a terrific headache from all the car horns honking in such a closed-in facility.


Previous
Next


Hockey Home Page
Baseball Home Page