1/6/00 - 1/10/00 Louisiana Road Trip - Day Four
Intro to Trip
Day One, Thursday, 1/6/00
Day Two, Friday, 1/7/00
Day Three, Saturday, 1/8/00 - 1
Day Three, Saturday, 1/8/00 - 2
Day Four, Sunday, 1/9/00
Day Five, Monday, 1/10/00

Sunday, 1/9/00
We spent Saturday night in Lafayette. Wouldn't you know it? The Grrrowl bus was at the hotel across the street from where we were staying. They're following us..
We left Lafayette around 9 am. Took the scenic route to New Orleans down 90E. Saw fields and fields of sugar cane.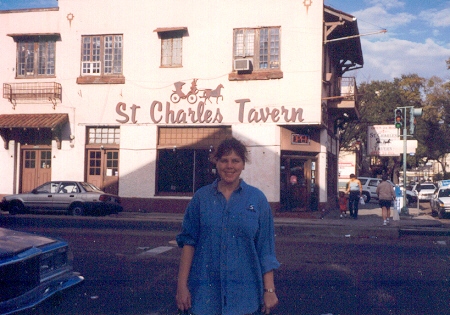 We ate lunch at the St. Charles Tavern. A local establishment. Very nice. Had some good rice and beans.




We took the St. Charles trolley down through the Garden District and back. Eve's friends picked us up and we headed to see the Grrrowl play the Brass.
This arena (New Orleans Arena) was nice. Enjoyed the hockey game here. Nice seats (comfortable), music not too loud. The only down fall was the AC was on way too high.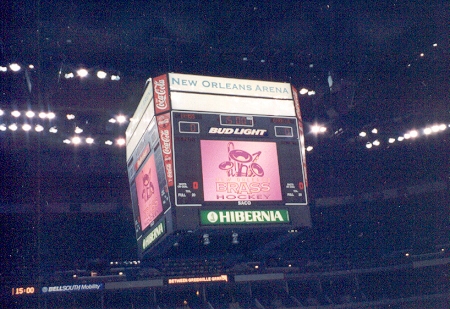 This is the only photo I got that was worth sharing.


The Grrrowl won this game (finally.) It was a shoot out win. Charlie Paquette got a short handed goal from A.J. Baines. Tkachenko stopped all shoot out shots. Very exciting.


Previous
Next


Hockey Home Page
Baseball Home Page