1/19/02 - 1/26/02

Sovereign Bank Arena

2002 ECHL All Stars

Skills Competition

All Star Game

NJ State Capitol

Richmond - Renegades

Richmond - Careytown

Shane Belter

New Jersey State Capitol Hey NJ! Get a hotel in Trenton!
I did visit the State Capitol. There were 50 or so people outside the front steps protesting abortion. I thought I was back in the 1980's.
Security was heightened. I had to sign in, show my ID, got escorted everywhere. It wasn't a bad thing; I would have gotten lost had I not been escorted.
I had my own personal tour.
Here's an excellent link to the State of New Jersey.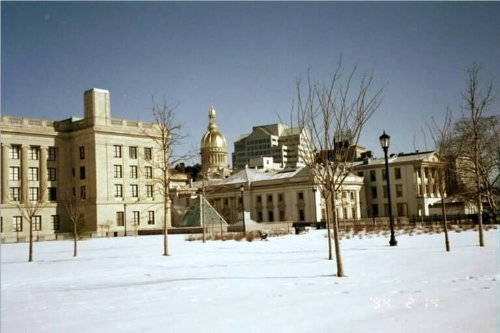 This Capitol building is the second oldest working Capitol building in the U.S. It has been added on to and renovated many times throughout the years (most recently in 1999.)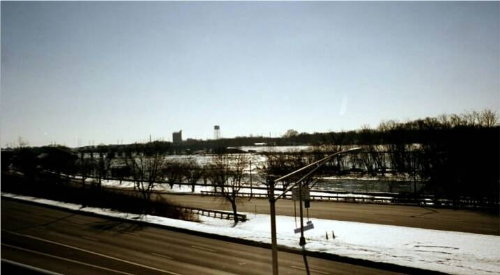 The State Capitol Complex houses several buildings (shown above.) It is right on the Delaware River (shown right.) Across the river is Pennsylvania.




I stopped and visited the NJ State Museum after my tour of the Capitol. It was just down the road. I was disappointed in that. Many of the rooms had their doors locked so you couldn't get in to see the displays.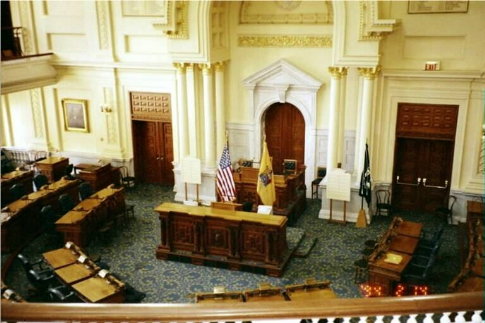 If memory serves me correctly, this is the legislative chamber and the restored rotunda.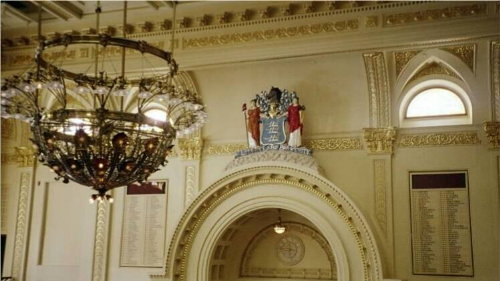 All very ornate.
That little fella above the door has the words Liberty and Prosperity underneath him.
Beautiful chandeliers were hanging from the ceilings.





Hockey Home Page
Baseball Home Page
Previous Page
Next Page