1/19/02 - 1/26/02

Sovereign Bank Arena

2002 ECHL All Stars

Skills Competition

All Star Game

NJ State Capitol

Richmond - Renegades

Richmond - Careytown

Shane Belter

Shane Belter Shane played for the Greenville Grrrowl in the 1998 - 1999 season (first season for the Grrrowl.)
There was something about him that just caught my interest. His defensive ability, his long hair curling up beyond his helmet (he doesn't have the long hair anymore... 'tis a shame...), his humor...
Perhaps all of the above.
I've gone to several arenas since he left the Grrrowl to watch him play. I have never been successful.
I did get to meet him once in Ft. Myers. He was on the IR but Captain D (friend I met at the game) introduced me to him after the game. Shane talked; I grunted.
In addition to playing hockey, Shane is an avid fisherman.
He does not playing hockey (at least professionally) anymore.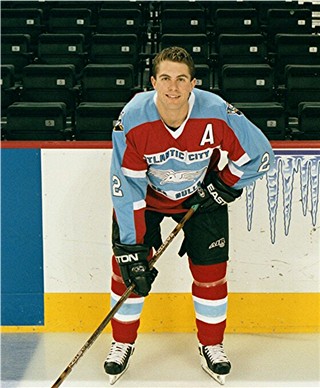 I think I copied this from Shane's website.
He's still wearing the #2 as he did when he was a Grrrowl.
Scroll down for one more photo my friend, Jason, took when watching the Bullies play Columbia.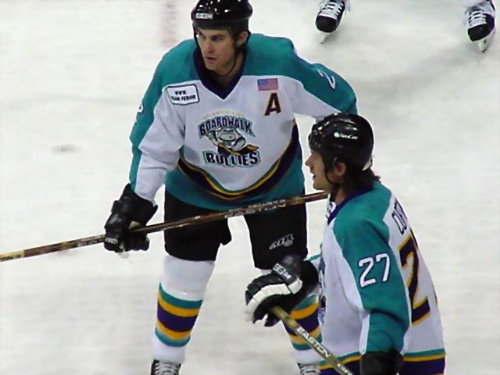 This was taken in the 2001 - 2002 season.



Hockey Home Page
Baseball Home Page
Previous Page